MOONDROP Introduces DISCDREAM Multi-Purpose HiFi Portable CD Music Player
[NEWS] MOONDROP Introduces
DiscDream Multi-Purpose HiFi Portable CD Music Player
2023 was a very productive year for MOONDROP that has released a wide variety of products like Blessing 3, Beautiful World, Starfield 2 and CHU 2 In-Ear Monitors, headphones like the JOKER and PARA, the Moonriver2 TI and Dawn Pro USB DAC/Amplifier and many more.
MOONDROP is now introducing their latest product the DiscDream, which is the first Hi-Fi grade Multi-purpose Portable CD Player of the company.
The MOONDROP DiscDream is a Multifunctional Audio Player that offers USB Sound Card, Digital Audio Player and CD Player functions that is equipped with an 3500mAh battery that offers up to 10 hours of playback time as CD Player. Moreover, the device has an output power of 500mW over the phone out and features a Micro SD Card in order to use it as a Digital Audio Player, which makes it to a very interesting product.
Features:
Cirrus Logic DAC Chip
Independent Analog Amplifier Circuit
NDK Audio-grade Crystal Oscillator
Six Independent Linearities Stabilized Power Supply Chip
Audio Lased Head
Ruby Automotive-grade Aluminum Electrolytic Capacitor
USB Desktop Sound Card Function
Micro SD Card Slot for Digital Audio Player Function
Japanese Special Audio Driver Motor Chip
Electronic Cache Physical Buffering
Specifications:
Model                         : DiscDream (HiFi Multi-purpose Portable CD Music Player)
Battery Capacity        : 3500mAh
Power Supply             : DC5V/2A
Battery Life                 : 10Hours (CD)
Charging Port             : Type-C
Output Power             : Phone Out 500mW
Output Voltage           : Line Out 2Vrms
Support Disc Format  : CD / CD-R / CD-RW
Support Audio Format: Micro SD Mode (MP3, WMA, LC-AAC, OGG, FLAC, APE)
PC Mode                    : PCM: 44.1kHz to 384kHz / DSD: 2.8224MHz to 11.2896MHz
Price & Availability:
The MOONDROP DiscDream is available for $199.00 USD. More information's can be found under the link below;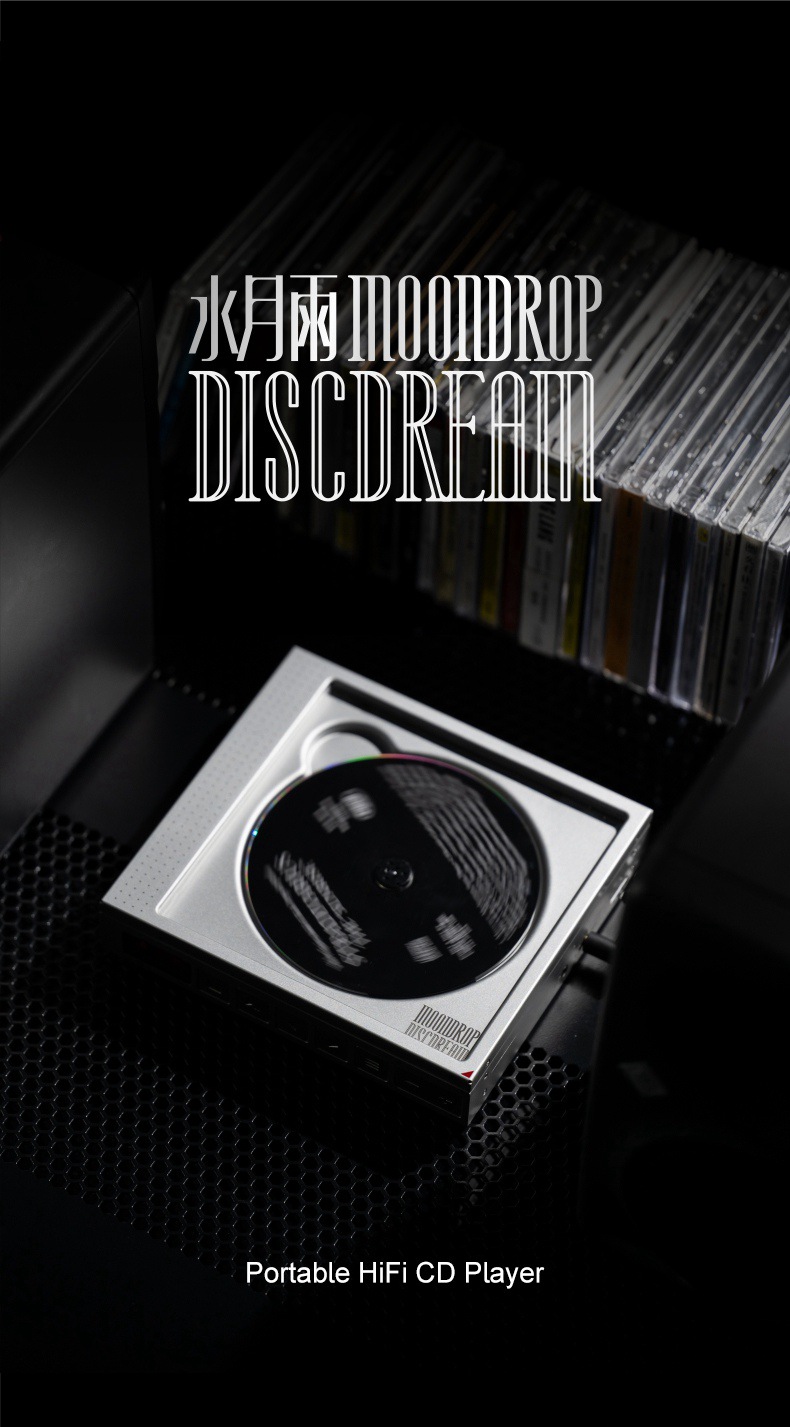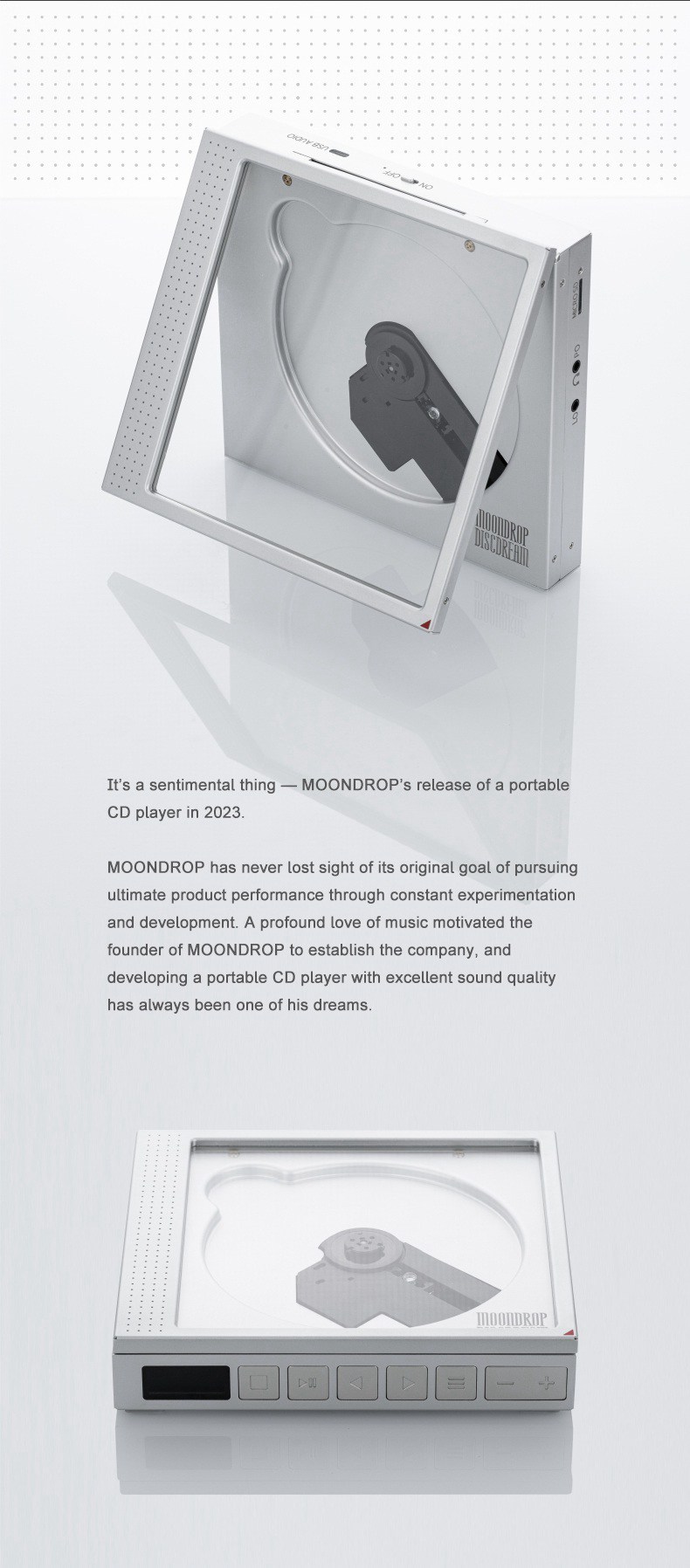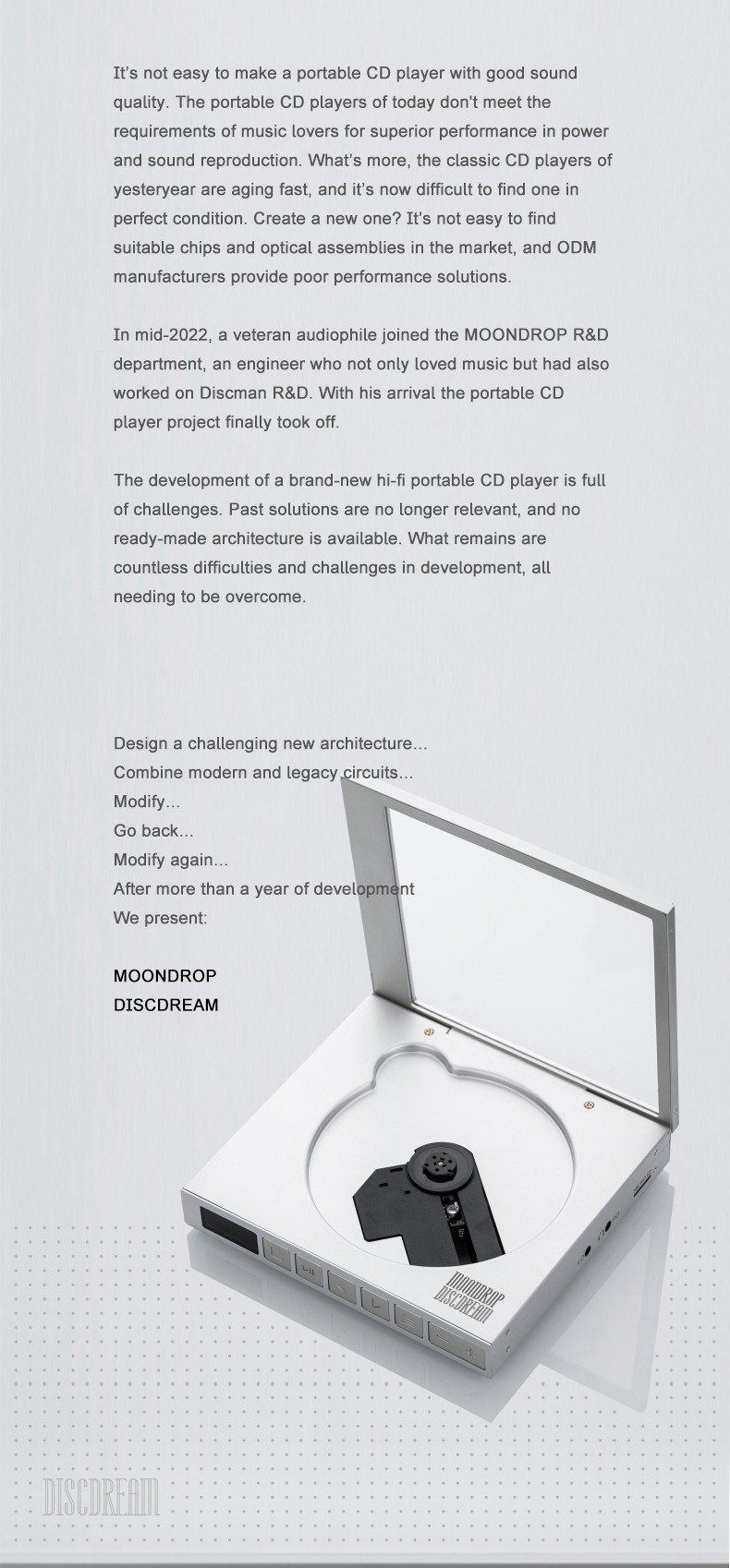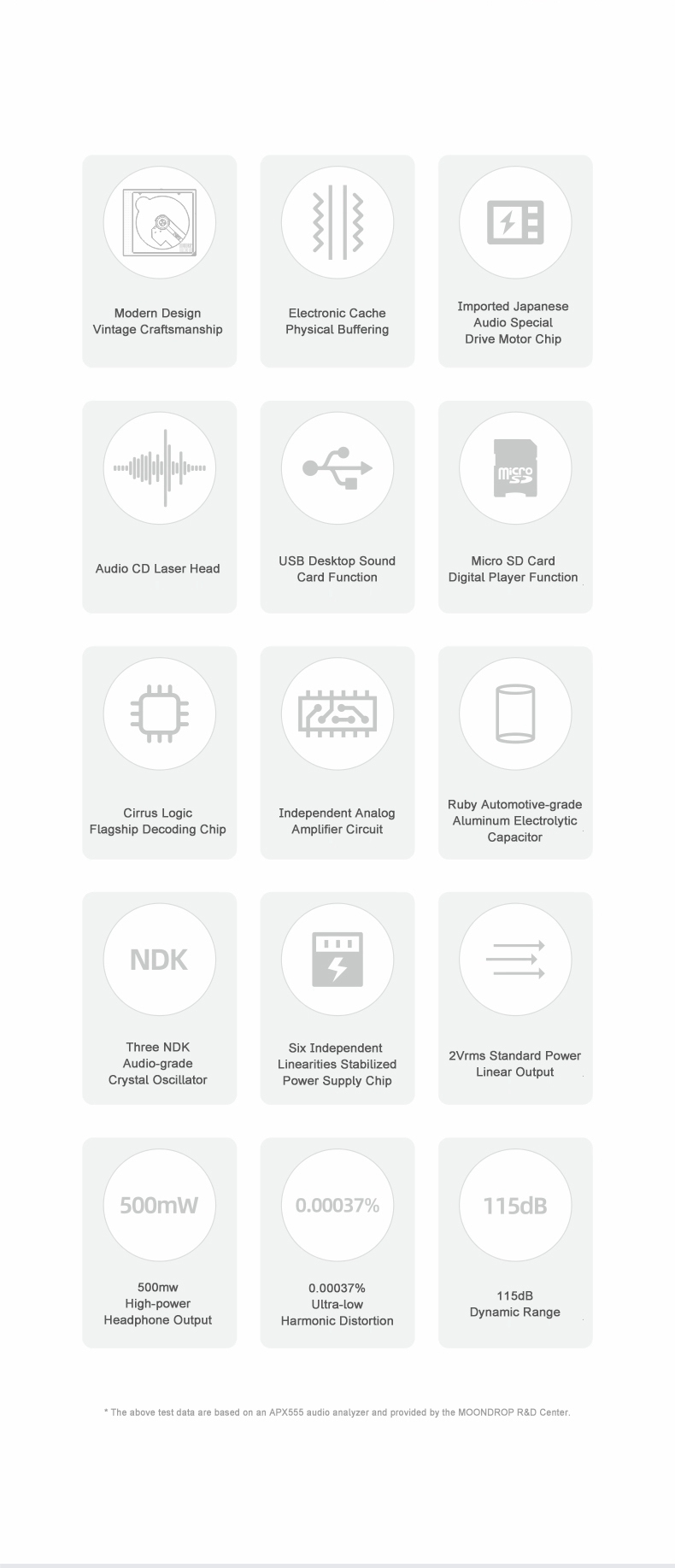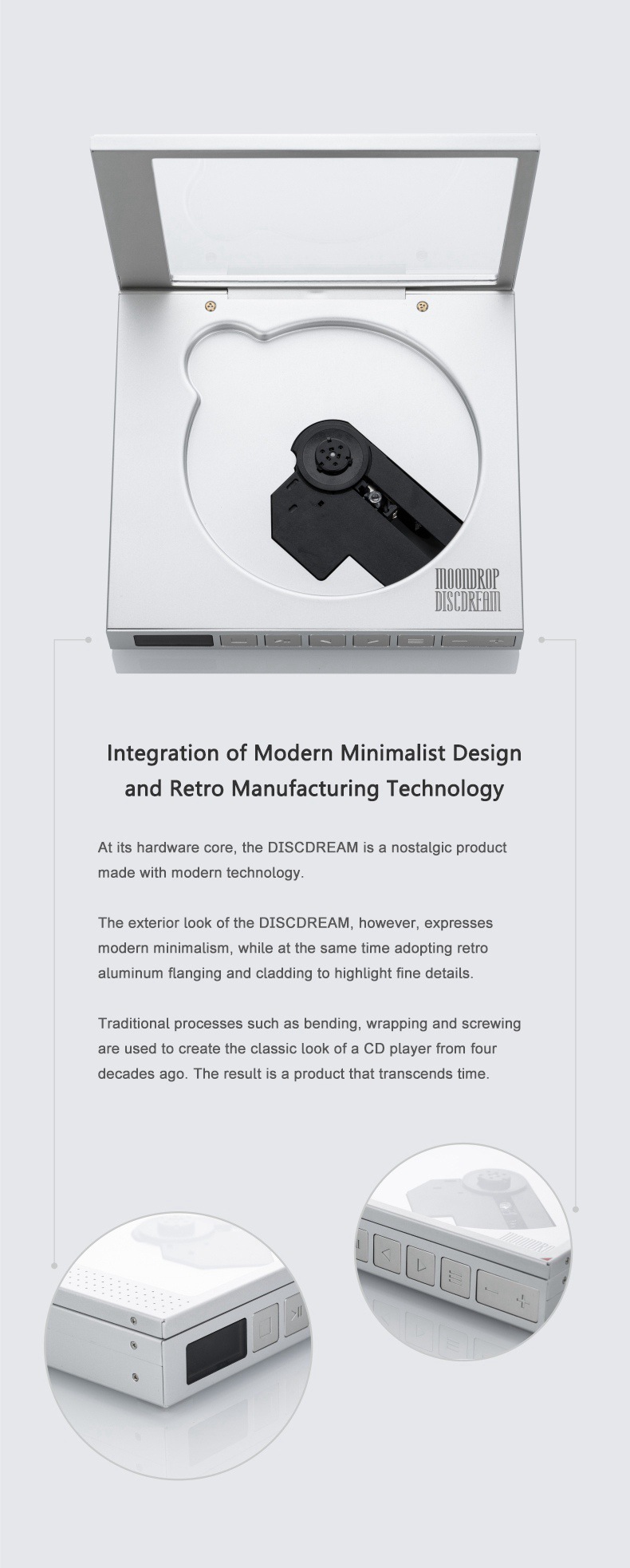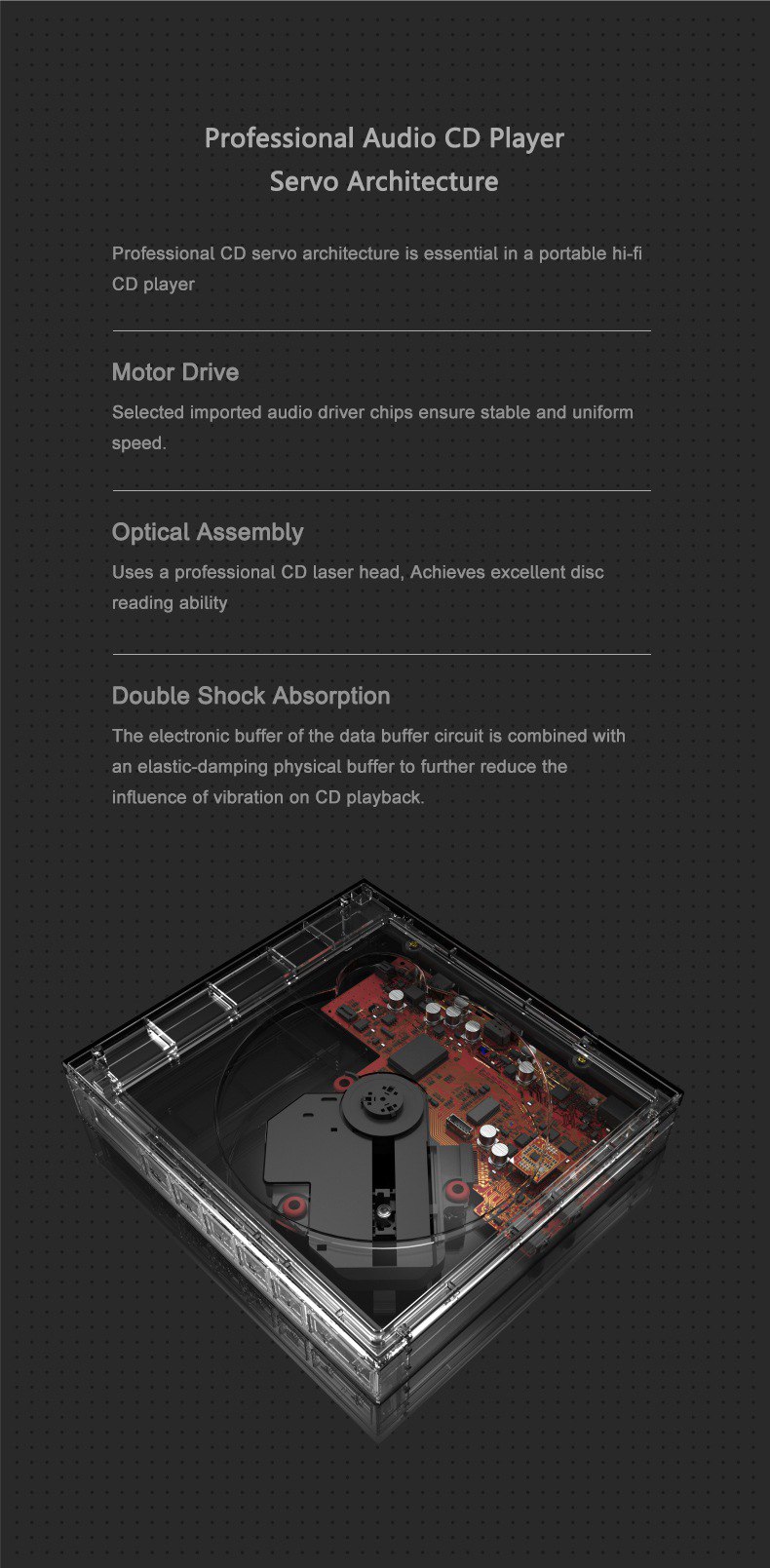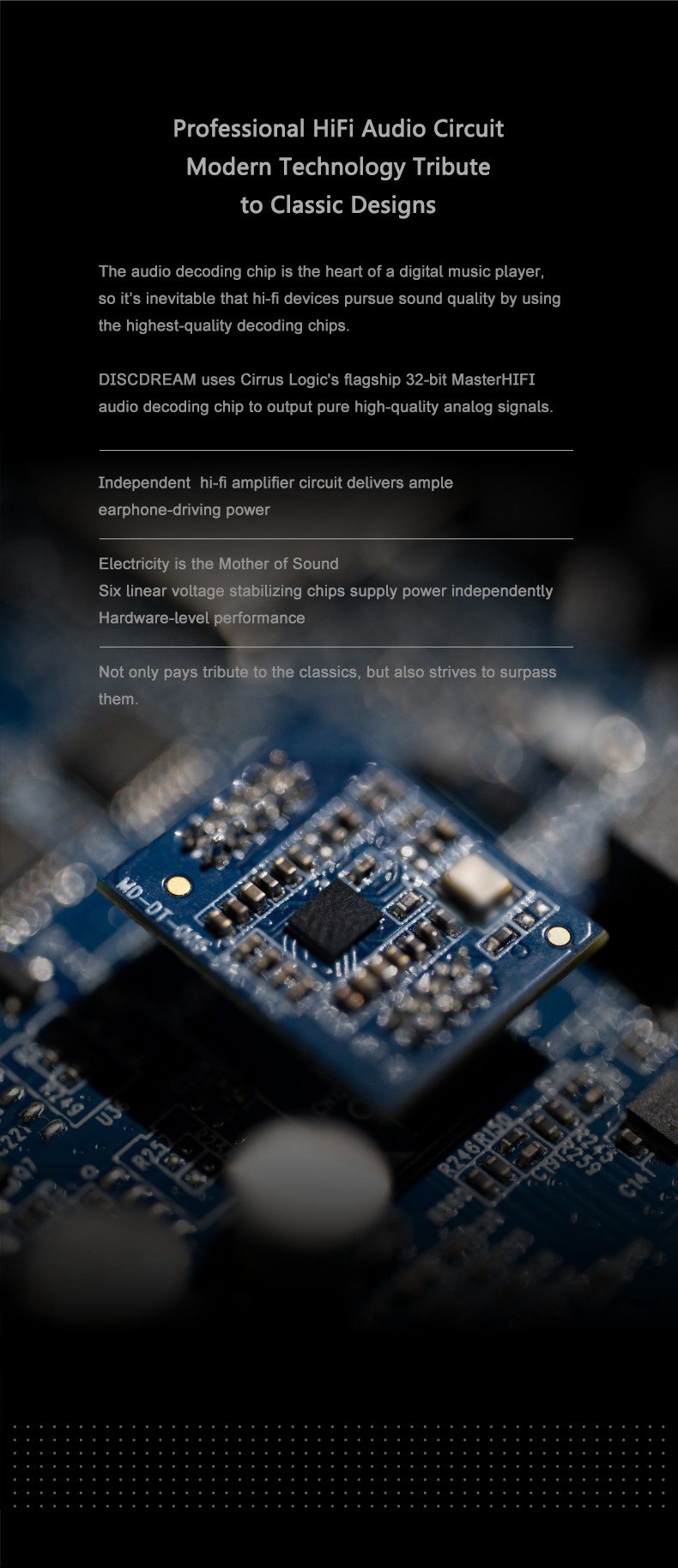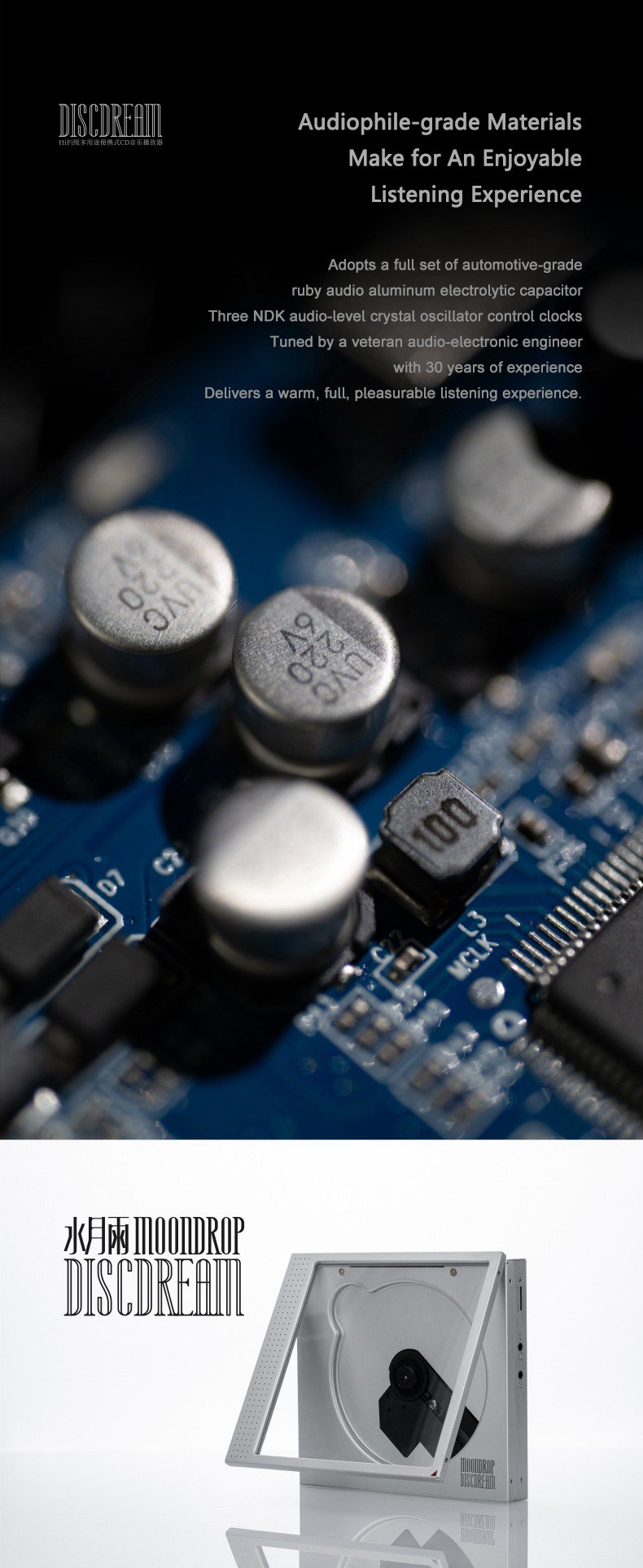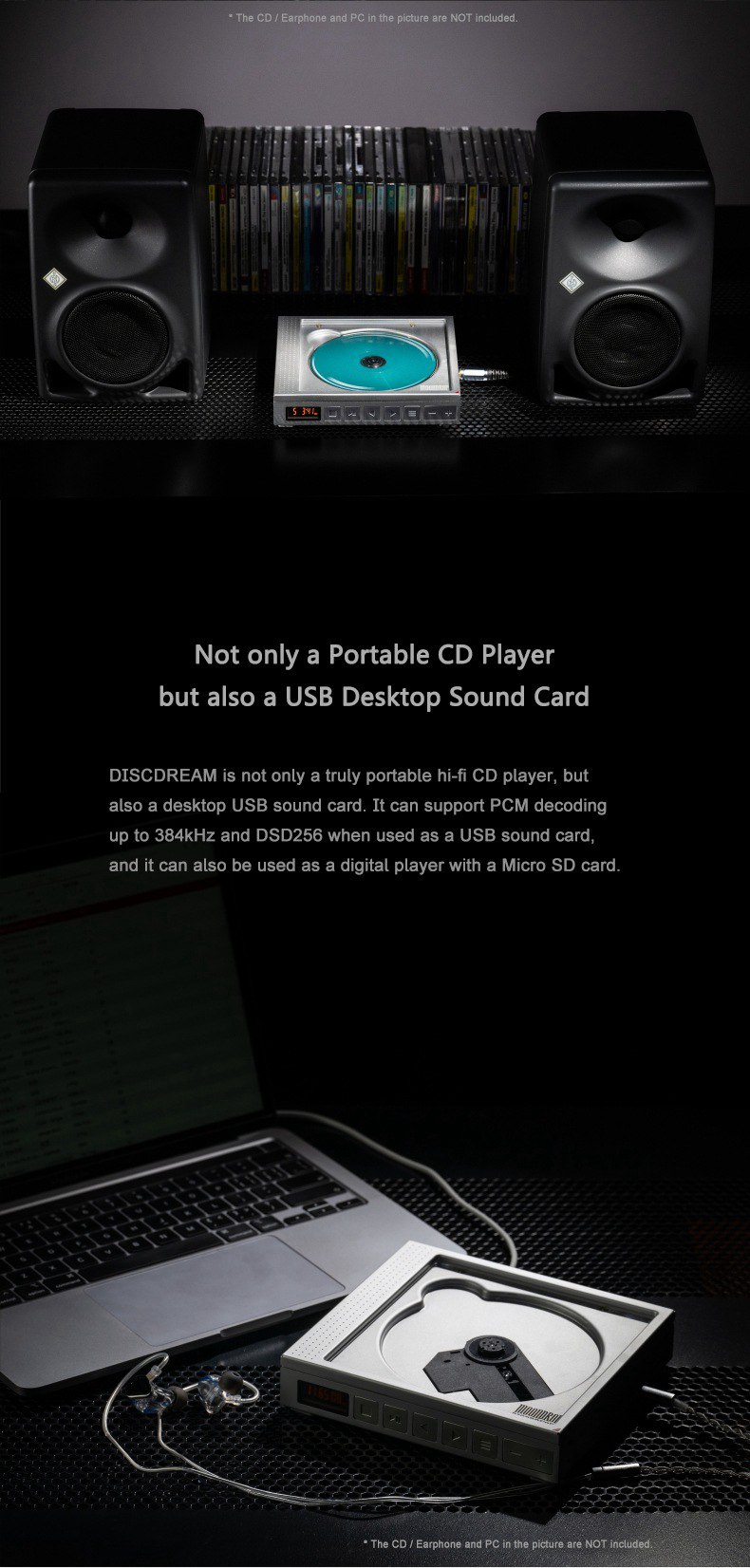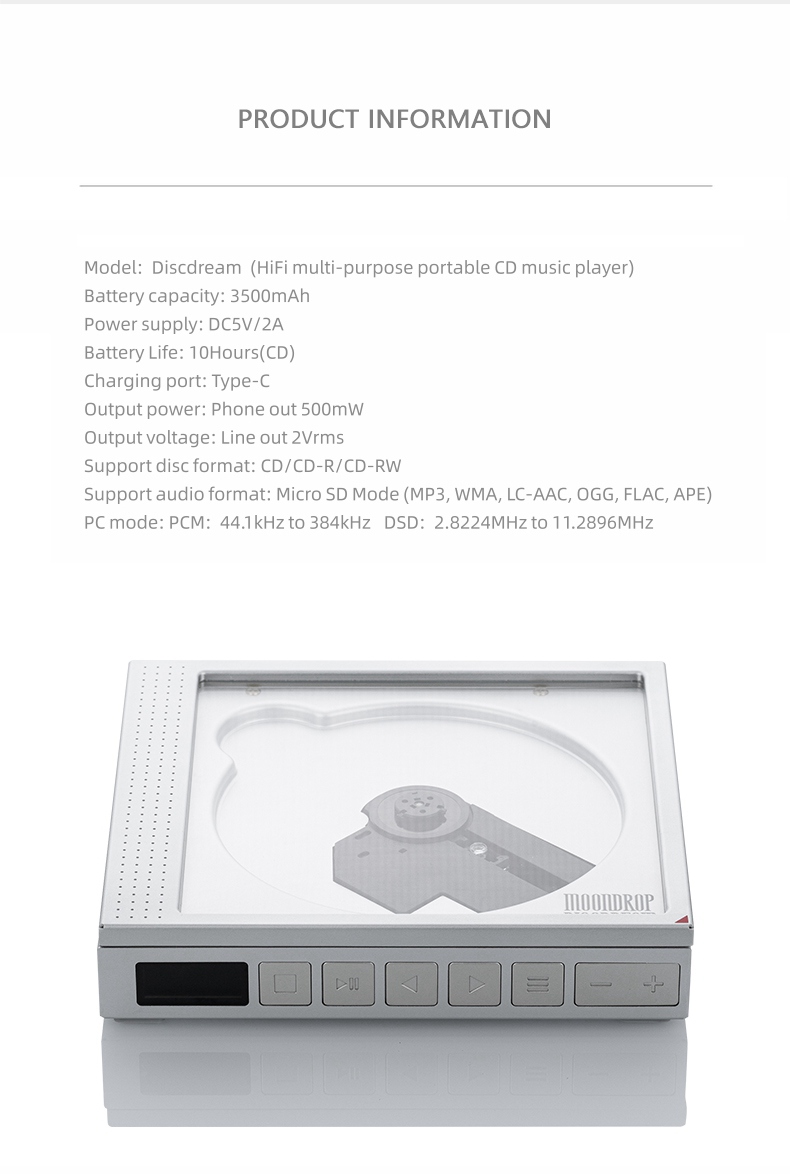 Thank you for the Read!